Exterior Painting
We provide interior and exterior painting services in Virginia Beach and surrounding areas. Including Stucco painting and Dryvit painting and repair. Full range of Faux Finishes.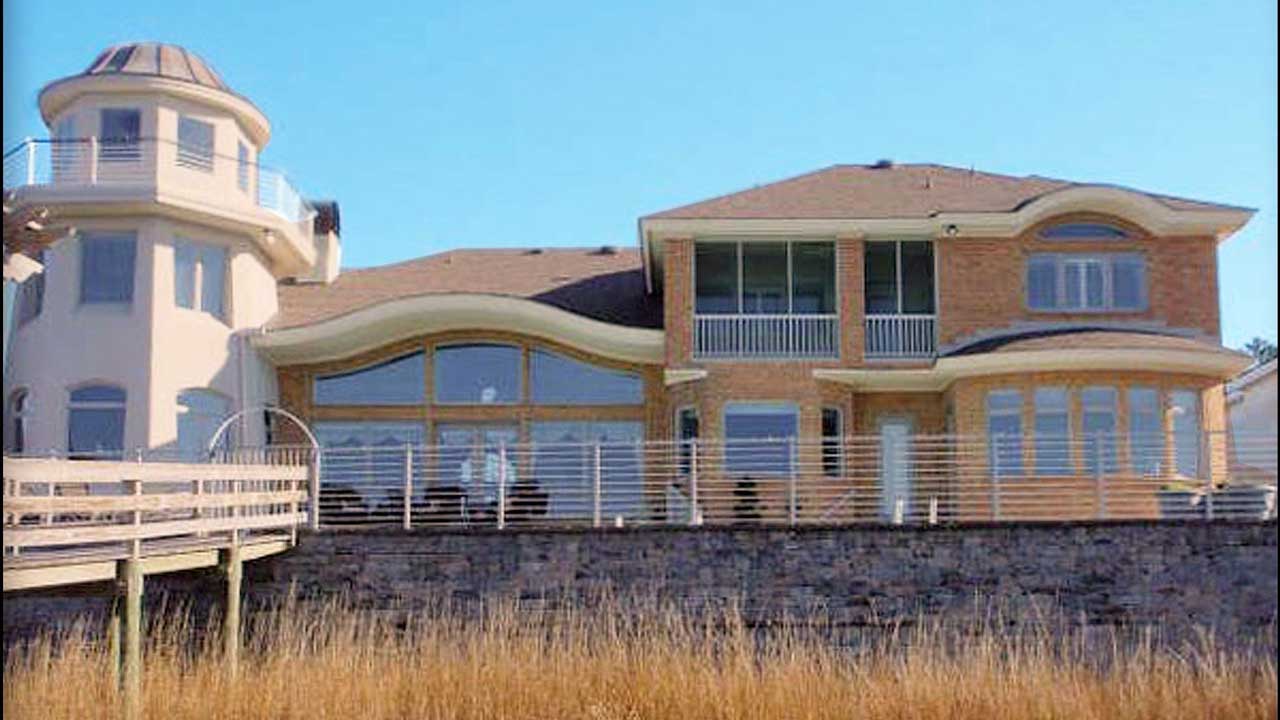 That's Our Work Above
We offer custom exterior painting services for several builders in Virginia Beach. The details matter to us. The cost of the home does not. We deliver the highest quality paint work no matter the home. We do not sub work out to others. Whenever we are hired to paint a home we paint it ourselves.
Please call us for a free estimate: 757.748.4030
Best House Painters in Virginia Beach
When it comes to choosing the right painting contractor for your home, make sure you take the appropriate steps in your decision making process. Painting is a task that even young toddlers can perform, but it takes a skilled craftsman to do a great job. Here are some tips to follow when looking for the right local painters in Chesapeake Va and surrounding areas:
Every home is different and your vision for the space you want to paint is different. When looking for a painter, find a stable and reputable company. This may take some personal investigation, but could also be as easy as asking around the neighborhood for a recommendation. Once you find one or even a few potential painters, ask companies about their methodology and their service before, during and after the proposed project. This can be either done on the phone or in person; however, meeting face to face allows you to ask all pertinent questions for each proposed area and ask the contractor to provide evidence to support their answers. As with any task, it is best to hire a specialist and not just your local handyman. An important step in any painting process is preparation; a professional painting contractor will know the steps to make any paint job, inside or outside, look pristine. This is especially important for interior painting or repairs.
A final precaution to take before making a decision is looking to make sure the painter or his company is accredited either with the state or the Better Business Bureau. This will allow you to see reviews and see the company's history. Also, in the unfortunate event that a dispute would arise, you can lodge a complaint with the relevant trade association who will help handle the dispute.
There are a lot of decisions ahead when tackling a painting project, but hopefully our tips help you along the way. We at Wade Brothers Painting would love to take care of your project for you!
This company is amazing!!! They really do go above and beyond what is expected and needed. I would definitely recommend this company!! 5 stars well earned.
Nichol Trapp
15:35 15 Jan 19
They painted my bedroom while here for our brothers wedding! OMG! I LOVE IT!! Periwinkle blue, beautiful. All the reviews are fantastic and so true. I LOVE my brothers and I love the work they do. All my Luv to you both! 😎
shawn wade
17:08 29 Sep 18
Reliable crew and quality work at a fair price.
Zach Baker
22:56 18 Feb 19
Doug and Danny are AWESOME! We needed our house painted in a hurry so we could get our things in as soon as possible. They were more than we could have asked for, as quick as they set up and painted, they cleaned up and were done! Although they worked fast, they were very meticulous and precise, we are so happy with all the work they did. Thanks for saving the day!
Madison Kohn
05:03 22 Dec 17
Finish the job in 2 days. Excellent painters. Great attitude. Fair price!!! Use these guys. Job well done.:)
Nick Holmes
19:04 27 Dec 17
Repairs had to be made to walls and ceiling before painting job could be completed. They did an excellent job. I would highly recommend Wade Brothers Painting Company for all of your painting needs.
Patricia Gilbert
00:12 07 Mar 19
Doug and his team did a great job! They painted the outside of my house, replaced rotten wood and even cleaned the gutters! Everyone was very pleasant and I felt totally comfortable with them. Most importantly the house looks great!!
Debbie Eley
22:12 21 Mar 19
They were amazing! They painted my whole house in 3.5 days. They were so professional and kind. I felt totally comfortable with Doug and his whole team. He really made my experience very good with this company. I will reccomend this company to everyone I know.
Belle Lewis
01:14 03 Apr 19